The Holmes County Auditor has an opening for a full-time Weights & Measures Inspector/Real Estate Assessor Employee. Position includes checking all equipment used by business owners to sell their products, including all grocery stores and gas stations throughout Holmes County. Reviewing, collecting and entering data pertaining to real estate in the County. Applicant must be able to lift weights of 50 pounds or more with no problems, have good communication skills, work on a computer, good with mathematics, a clean driving record and have a minimum of a high school education. Successful candidate will have to obtain certification from the State of Ohio within one year of employment. Send resume and completed application (download from www.holmescountyauditor.org) to Holmes County Auditor, 75 E. Clinton Street, Suite 107, Millersburg or drop off Monday-Friday, 8:30am-4:30pm. Applications must be received by 4:30pm, May 26, 2021. EOE
Enjoy this article?
Pass it on!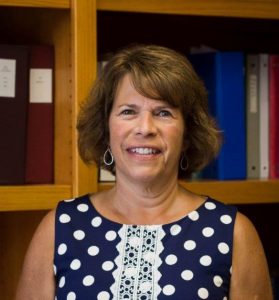 About the Author
Jackie McKee, Holmes County Auditor
Serving Since  March 1999 - Jackie graduated from Akron University/Wayne College and has 36 years of accounting experience with 30 years being governmental accounting. She is a working "hands on" auditor; personally involved with all aspects of the office.
Jackie is involved with the County Auditors Association of Ohio and is currently serving on a legislative committee. She is past President of the Northeast Auditors Association.