Jackie is currently serving her 6th term as Holmes County Auditor.  She graduated from Akron University/Wayne College and has 36 years of accounting experience with 30 years being governmental accounting.  She is a working "hands on" County Auditor, personally involved with all aspects of the office.
Jackie is involved with the County Auditors Association of Ohio and is currently serving on a legislative committee.  She is past president of the Northeast Auditors Association.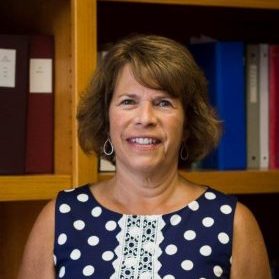 County Auditor and Staff Responsibilities 
Fiscal Responsibility – The Auditor is Chief Fiscal Officer of the County.It is her responsibility to account for the millions of dollars received each year by the County to issue warrants (checks) in payment of all County obligations, including the distribution of tax dollars to the township villages, school districts and libraries as well as other County agencies.  The Auditor's office maintains the official records of all receipts, disbursements and fund balances.   The Auditor is the issuer of official financial reports for the County.   The Auditor is the Chief Payroll Officer; responsible for the preparation and distribution of the payroll for all County employees.
Real Estate – It is the duty of the Auditor to see that every parcel of land and the buildings thereon are fairly and uniformly appraised and assessed for tax purposes. A general reappraisal is mandated by Ohio law every six years with an update at the three-year midpoint.  Real estate responsibilities include taxes and rates, special assessments, manufactured housing, transfers, GIS, homestead exemptions, CAUV, Forestry Tax Law and other tax reduction programs.
Weights & Measures – The Auditor serves as the Sealer of Weights and Measurers for the entire County. The County Weights and Measures Inspector ensure that consumers receive the proper quantity by providing minimum standards and conducting testing to these standards. The Auditor is responsible for testing the accuracy of weighing and measuring devise used in the purchase and sale of commodities.  Inspectors also check UPC scanners, gas pumps and firewood.   The Director of Agriculture is the State Sealer of Weights and Measures. 
Dog Licenses – The Auditor manages licensing for dogs and kennels.
Other – Vendor, cigarette, junkyard licenses, Secretary to Budget Commission, Secretary to the Board of Revision, member of Records Commission, Chair of Tax Incentive Review Council and other misc.