In the wake of the recent severe storms, Holmes County Auditor, Jackie McKee reminds property owners and owners of manufactured homes that they may claim a reduction in the taxable value of their property that has been destroyed or damaged.
Ohio law enables property owners and owners of manufactured homes to claim the reduction at any time, regardless of the cause of the damage. The amount of reduction will be prorated based on the calendar quarter in which the damage occurred. If the damage or destruction took place in the first quarter of 2019. the property owner may receive a full deduction from their valuation of the amount that represents the extent of the damage as determined by the County Auditor.
Property owners must file a Destroyed Property Form with the County Auditor for a reduction no later than December 31st in the year that the damage occurred. Refunds or credits may be available.
County Auditor Jackie McKee noted, "With the storm damage recently, the residents of Holmes County deserve the relief that this law provides. This law provides property tax relief to those homeowners for 2019 taxes payable in 2020."
For additional information, please contact the Holmes County Auditor's office at 330-674-1896, Monday-Friday, 8:30AM to 4:30PM.
Enjoy this article?
Pass it on!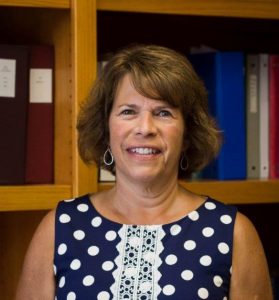 About the Author
Jackie McKee, Holmes County Auditor
Serving Since  March 1999 - Jackie graduated from Akron University/Wayne College and has 36 years of accounting experience with 30 years being governmental accounting. She is a working "hands on" auditor; personally involved with all aspects of the office.
Jackie is involved with the County Auditors Association of Ohio and is currently serving on a legislative committee. She is past President of the Northeast Auditors Association.