Holmes County Auditor, Jackie McKee, announced today that her office would soon be taking the necessary steps to implement a State ordered update of real estate values. The update, designed to reflect property values as of January 1, 2019 will have its first effect on property tax bills to be mailed in the first half of 2020.
McKee explained that a long-standing State Code enforced by the Ohio Department of Taxation requires each county to conduct an update of values, termed a Triennial Update, at the midpoint between the state mandated full reappraisals. The Triennial Update seeks to adjust values based on the preceding three year history of real estate sales. The relative health of the real estate market is analyzed from a variety of standpoints within distinct property types, i.e. residential, agricultural, commercial, etc.
The State will order adjustments based on valid sales from the last three years. Sales data from 2016-2018 show residential and agriculture sale prices far exceeding the current auditor values. For example, a residential home has an auditor value of $130,000 and sells on the open market for $200,000 or farmland valued at $8,000 per acre and sells for $15,000 per acre.
Stay tuned for additional information on updated Holmes County values.
Enjoy this article?
Pass it on!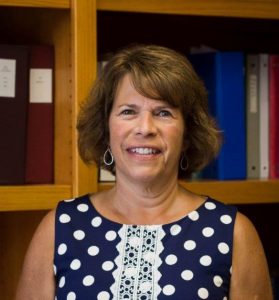 About the Author
Jackie McKee, Holmes County Auditor
Serving Since  March 1999 - Jackie graduated from Akron University/Wayne College and has 36 years of accounting experience with 30 years being governmental accounting. She is a working "hands on" auditor; personally involved with all aspects of the office.
Jackie is involved with the County Auditors Association of Ohio and is currently serving on a legislative committee. She is past President of the Northeast Auditors Association.