National Weights and Measures Week is March 1-8. Holmes County Auditor Jackie McKee serves as the sealer of Weights and Measures for businesses in Holmes County. Weights and measures play a vital role in our everyday lives. Our economy is based on the monetary value placed on goods and services bought and sold daily. That monetary value is ultimately determined by an accurate system of weights and measures. A trained inspector from the Auditor's office inspects and seals all weighing and measuring devices, including gas pumps, scales and uniformed product code (UPC) price scanners that are used in commercial transactions.
"Consumers often take for granted that the products they buy are based on proper measurements and weights and that the UPC scanner charges them the correct price," McKee said. "Our weights and measures inspector works to provide integrity in the marketplace by assuring fairness and equity for merchants and consumers alike."
"Weights and measures officials play an important role in protecting local consumers," McKee said. "As consumers, we all benefit from the work of our weights and measures department." Consumers or merchants with questions or concerns about commercial weighing or measuring devices may call the Auditor's Office at 330-674-1896.
Enjoy this article?
Pass it on!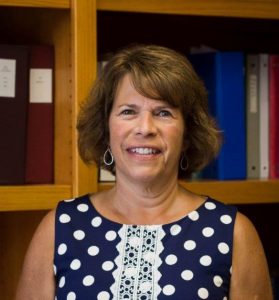 About the Author
Jackie McKee, Holmes County Auditor
Serving Since  March 1999 - Jackie graduated from Akron University/Wayne College and has 36 years of accounting experience with 30 years being governmental accounting. She is a working "hands on" auditor; personally involved with all aspects of the office.
Jackie is involved with the County Auditors Association of Ohio and is currently serving on a legislative committee. She is past President of the Northeast Auditors Association.